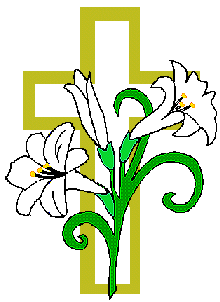 Easter
Theme
The theme of the season of Easter is new life, not a purely physical new life such as is celebrated in the fertility rituals of other cultural traditions but the spiritual (and physical) new life that Christians receive because of the death and resurrection of Jesus Christ. The resurrection of Jesus three days after His crucifixion proved that He truly was the Messiah and that death had no power over Him. During this season, Christians focus on their role in carrying out God's work in the world, and they also celebrate the victorious reign of Jesus Christ over creation. This season, like Advent, looks forward with hope to Christ's triumphal return.
Dates
The Easter season begins on Easter Sunday, whose date changes from year to year based on a lunar calendar. In 2000, Easter Sunday falls on April 23. The Easter season lasts for seven weeks, ending the day before Pentecost Sunday. The seventh Sunday in the Easter season, also called Eastertide, is celebrated as Ascension Sunday. On this day Christians celebrate Christ's ascension into Heaven and His kingly reign over creation.
Colors
Easter is traditionally observed with the color Gold and with White. White represents the hope of the resurrection and the purity and new life that comes from victory over sin and death, and gold represents the Light of the World, brought by the risen Christ, as well as the exaltation of Jesus as Lord and King.
More Information
Visit these sites to learn more about the significance of Easter and how to celebrate this church season with your family: