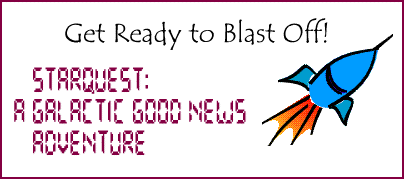 Vacation Bible School
June 8 through June 12
9:00 a.m. through 11:30 a.m.
Ages 3 through Grade 5
Ward Elementary School
Each day will be packed full of exciting Bible-learning activities, games, great snacks, music, and arts and crafts.
AND THERE'S NO CHARGE FOR ALL THIS FUN!!
Call 281-480-0495, 24 hours a day, for more information and to register.
We look forward to having you join us for an out-of-this-world Vacation Bible School experience!