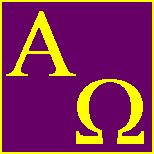 Advent
Theme
The theme of the season of Advent is the coming of Jesus Christ to earth. We celebrate Christ's first advent (coming) when He was born in Bethlehem, and we anticipate His second coming in which He will return to earth as King.
Dates
Advent begins on the fourth Sunday before Christmas day and ends on Christmas Eve.
Colors
Advent is traditionally celebrated with the color purple. Purple is the color of royalty, so it is appropriate as we anticipate Christ's return as king. Purple is also the color of suffering, and during Advent this helps to connect Jesus' birth and His death.
More Information
Visit these sites to learn more about the significance of Advent and how to celebrate this church season with your family: